The deal
1 set for RM25 instead of RM37.90
2 sets for RM48 instead of RM75.80
Each set includes
Large pizza (RM33 value) (choose 1):
- Hawaiian chicken
- Chicken pepperoni
- Beef pepperoni
- BBQ chicken
- Mushroom ham
- Margherita
- Plain cheese
- Vegan feast
- Anchovies special
4 pieces of garlic bread (RM4.90 value)
10% service charge included (RM3.79 value).
Pizza Corner
Tucked away within the vicinity of Vanda Business Park on Penang's Jalan Sungai Dua, tufts of dough are kneaded, tossed, and stretched to form the base of one of Italy's classics, with up to 20 topping combinations of choice including Hawaiian chicken, margherita, BBQ liberty, vegan feast, and more. Aside from its namesake dish, the restaurant offers wide selection of other Western favourites namely pasta, salad, and burgers made with charcoal buns as well as a handful of sides and sodas that complement hearty mains.
Pizza Corner does not serve pork or alcohol on its menu.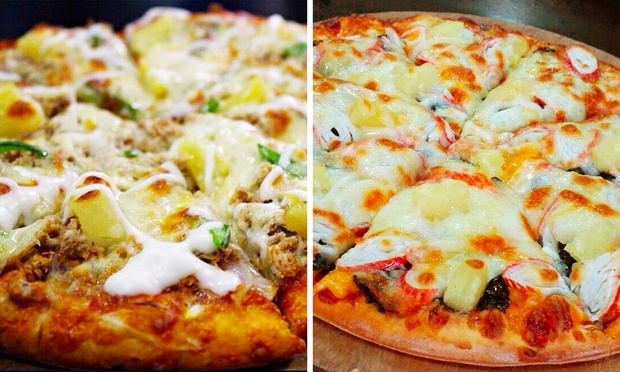 1

Pizza Corner


723Z-GF-01, Vanda Business Park, Jalan Sungai Dua, Gelugor 11700

Get Directions