The deal
Weekday dining
Meal for 2 people for RM24 instead of RM33
Meal for 4 people for RM44 instead of RM66
Weekend dining
Meal for 2 people for RM28 instead of RM33
Meal for 4 people for RM52 instead of RM66
Each person gets (choose from):
Biriyani set (RM15 value)
Chicken biryani
Vegetable salad
Curry
Vegetable raita
Chicken tandoori set (RM14.50 value)
Tandoori chicken
Plain or butter naan
Plain curry
Mint sauce
Banana leaf set (RM12 value)
Steamed rice
Sambar
Rasam
Vegetable gravy (choose 1):
- Vathal kolambu
- Moru kolambu
Vegetable porial (shallow-fried vegetables)
Vegetable kootu (lentil curry)
Fried vegetables
Papadom and pickles
Dessert
10% service charges (up to RM1.50 value)
Indian Delightz Restaurant
Offering a variety of Indian meals to patrons around the Tanjung Bungah area of Penang, Indian Delightz is the place to go to satisfy those vindaloo and tandoori cravings. With a small play area for rambunctious tots to entertain themselves while parents enjoy a sit-down dinner, patrons can enjoy dishes such as their tandoori platter, banana leaf, briyani, and more. Indian Delightz also offer catering services for birthdays and events.
Indian Delightz does not serve pork or alcohol on its menu.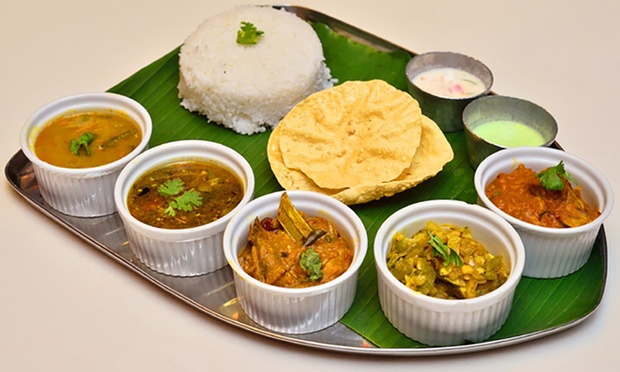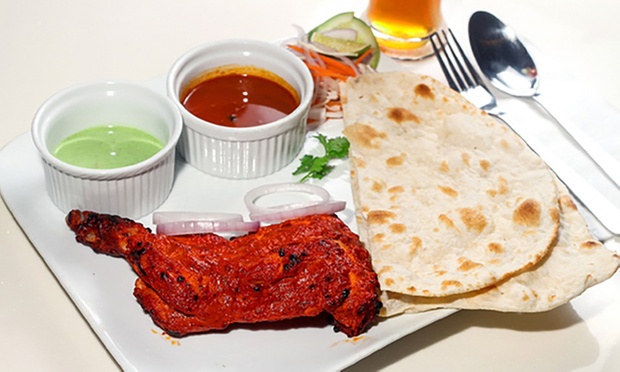 1

Indian Delightz Restaurant


1K, Jalan Sungai Kelian, Tg Bungah, 11200 Penang Penang

Get Directions