The deal
Single-sized fitted bed sheet set for RM59 instead of RM179
Queen-sized fitted bed sheet set for RM79 instead of RM249
King-sized fitted bed sheet set for RM89 instead of RM279
Product specifications and features
Material: Cotton
Single-sized measurements:
- Fitted bed sheet: 90cm x 195cm x 25cm
- Quilt cover: 150cm x 225cm
- Pillow case: 45cm x 75cm
Queen-sized measurements:
- Fitted bed sheet: 150cm x 195cm x 25cm
- Quilt cover: 190cm x 225cm
- Pillow case: 45cm x 75cm
King-sized measurements
- Fitted bed sheet: 180cm x 195cm x 25cm
- Quilt cover: 235cm x 225cm
- Pillow case: 45cm x 75cm
Colour: Black and white
Design: 
- BW01: Striped
- BW02: Stars
- BW03: Large checkered print
- BW04: Small checkered print
- BW05: Leopard print
Package includes
1x Fitted bed sheet
1x Quilt cover
2x Pillow cases
Warranty by HAPPYHOME
7-day exchange warranty for manufacturing defects from date of receipt.
For warranty claims:
STEP 1: Email HAPPYHOME at happyhomeglobal@gmail.com and provide the following details:
- Name
- Contact number
- Email address
- Delivery address
- Groupon voucher code
- Groupon security code
- Attached Groupon
- Attached picture / video of faulty product
STEP 2: Upon processing, a mailing address and reference number will be provided.
STEP 3: Faulty products must be delivered in its original packaging (including accessories, manuals, and documentation) to HAPPYHOME. Delivery costs covered by customer.
HAPPYHOME will cover delivery costs of replacement product to customer.
Printed Groupon will be required as proof of purchase.
Warranty claims which do not fulfil the steps above will not be processed due to missing information.
Stripes: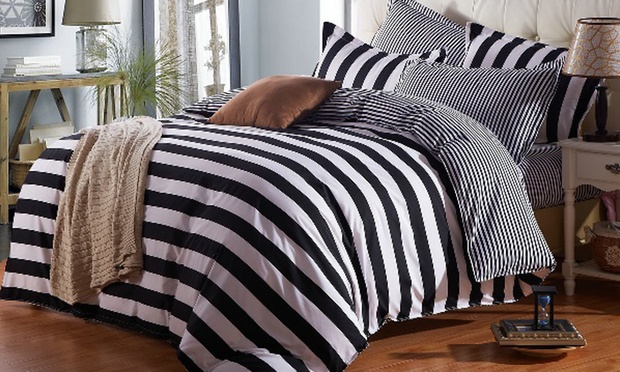 Stars: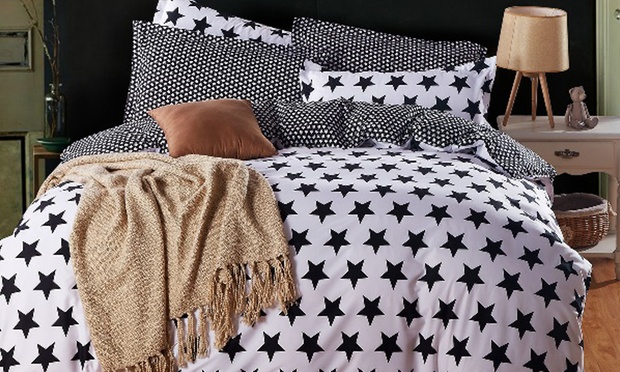 Large checkered print: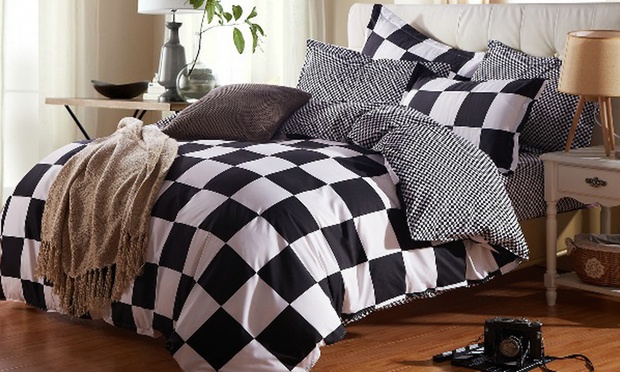 Small checkered print: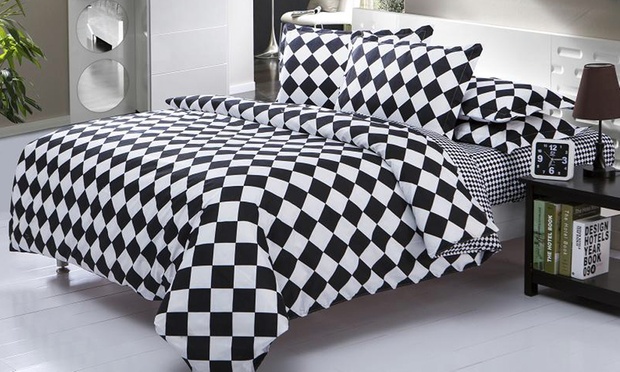 Leopard print: