The deal
7-piece stainless steel knife set with chopping board for RM39 instead of RM79.90
Material:
- Knives: Stainless steel
- Chopping board: Polypropylene (PP)
Colour:
- Knives: Silver with black handles
- Chopping board: White
Set includes
- 1x chef knife
- 1x boning knife
- 1x carving knife
- 1x utility knife
- 1x paring knife
- 1x chopping board
6-piece knife set with stand for RM69 instead of RM99.90
Knife block material: Acrylic
Knife material: Stainless steel 3CR14 with satin finish blades and ABS handles
Set includes:
- 1 x 8" cleaver
- 1 x 8" chef's knife
- 1 x 5" utility knife
- 1 x 3.5" paring knife
- 1 x 8" magnetic knife sharpener
- 1 x 5" kitchen scissors
- 1 x knife block
5-piece knife set with wooden stand for RM69 instead of RM179.90
Material: 
- Knives: Stainless steel blades with PP handles
- Stand: Wood
Colour: Silver blades with black handles
Set includes:
- 1 x chopper knife
- 1 x filleting knife
- 1 x chef's knife
- 1 x shears
- 1 x sharpener
- 1 x block stand
Warranty by HAPPYHOME
14-day warranty against manufacturing defects from date of receipt.
For warranty claims:
STEP 1: Email Store4online.my at cs@store4online.com or call 03-6120 7296 and provide the following details:
- Name
- Contact number
- Delivery address
- Groupon voucher code
- Groupon security code
- Attached Groupon 
- Attached photo / video of faulty product
STEP 2: Upon confirmation, a mailing address will be provided.
STEP 3: Faulty products must be delivered in its original packaging to HAPPYHOME. Delivery costs to be covered by customer.
HAPPYHOME will cover delivery costs of replacement product to customer.
Printed Groupon will be required as proof of purchase.
Warranty claims which do not fulfil the steps above will not be processed due to missing information.
7-Piece Stainless Steel Knife Set with Chopping Board: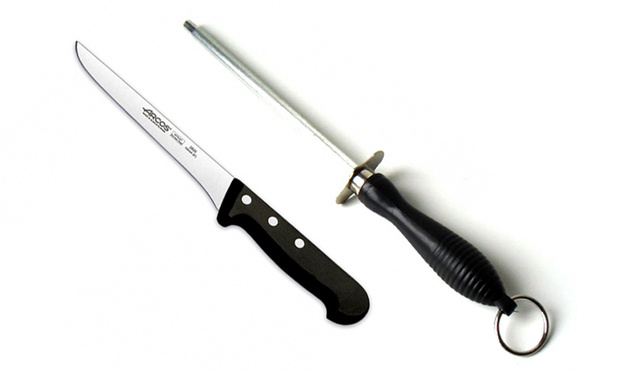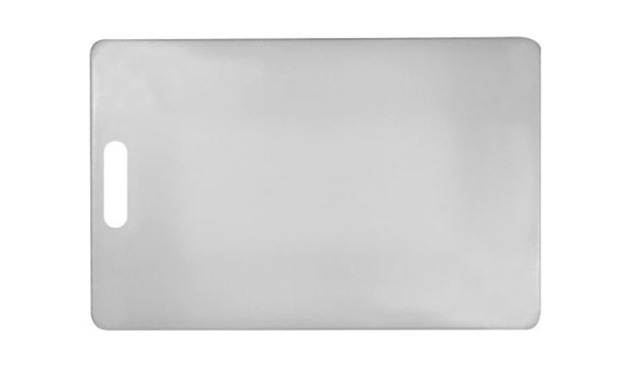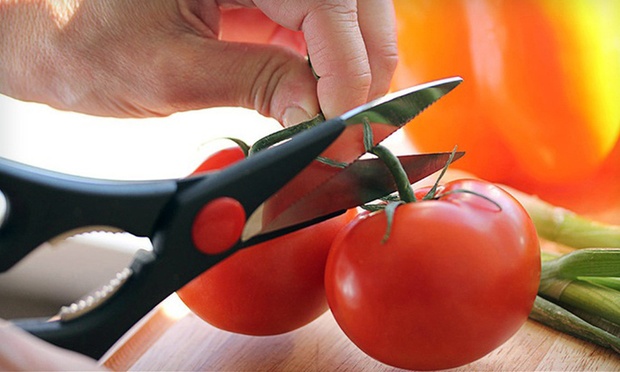 6-Piece Stainless Steel Knife Set with Stand: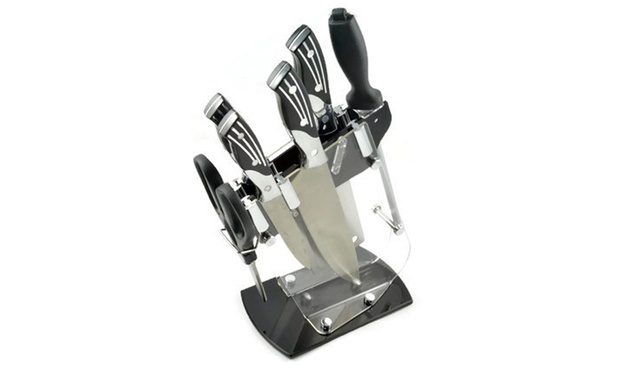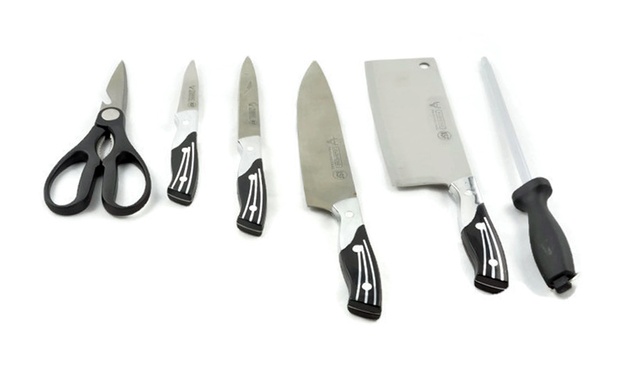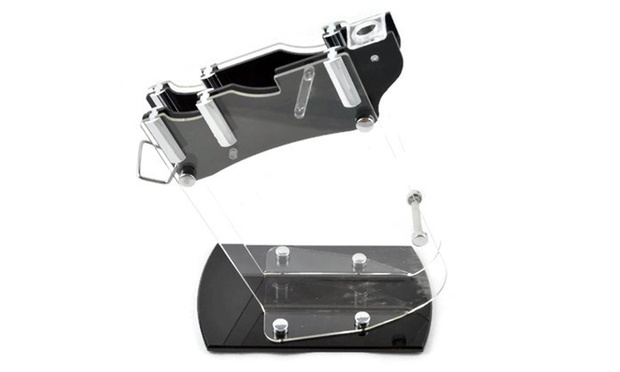 5-Piece Stainless Steel Knife Set with Wooden Stand: