Korean BBQ restaurants usually implement non-stick stainless surfaces on their barbecue equipment, mainly because stains on them wash off easily but also for customers to quickly scrape off the remains of whatever food they've burned and save face. Today's Groupon avoids sick burns with an a la carte buffet at Korean BBQ Restaurant San Nae Deul Asa in Oasis Square, Ara Damansara. Choose from:
Korean a la carte buffet lunch
Lunch for 1 person for RM39 instead of RM50
Lunch for 2 people for RM76 instead of RM100
Korean a la carte buffet dinner
Dinner for 1 person for RM45 instead of RM60
Dinner for 2 people for RM88 instead of RM120
Menu
Dakgalbi (spicy chicken BBQ)
Chicken BBQ in curry sauce
Chicken BBQ in house sauce
Chicken BBQ with mushroom
Marinated lamb chop
Lamb chop with garlic sauce
Lamb chop
Smoked duck
Beef ribs
Yangnyeom woosamgyeop (marinated beef belly)
Manul woosamgyeop (Beef belly with garlic)
Woosamgyeop (beef belly)
Grilled squid
Grilled shisamo
Yangnyeom chicken (fried chicken in sweet & chili sauce)
Kimchijeon (Kimchi pancake)
Pojeon (green onion pancake)
Tteokbokki (stir-fried rice cake)
Beef ribs
Stir-fried chicken
Yachae bokkeumbab (vegetable fried rice)
Japchae (glass noodles with sauteed vegetables)
Kimchi jjigae
Deongjang jjigae
Sundubu jjigae
Kimchi bokkeumbab (kimchi fried rice)
Bibimbap
Dolsot bibimbap
Shin Ramyeon (Korean ramen)
Korean fried chicken
Ban Ban chicken
Dakgangjung (deep fried chicken with sweet sauce)
Korean BBQ Restaurant San Nae Deul Asa
Joining the fellowship of Korean-inspired cuisine, Korean BBQ Restaurant San Nae Deul Asa comes flanking the likes of San Nae Deul and ASA Shabu Shabu in its collective representation of Korean food, with the former offering barbecued buffet feasts, and latter bringing forth the well-loved hot pot broth cook-up. Should the flame-grill searing and soupy steeping leave more to be desired, Korean BBQ Restaurant San Nae Deul Asa covers yet another facet of the proliferating craze with stir-fried dakgalbi, a melding of spicy marinade seeping into mounds of chicken and varied vegetables, making for carnivorous platters ideal for solitary gourmands or paired stomachs sharing similar appetites. A range of flavours comes available for additional dimensions to one's stir-fry, including sauces infused with kimchi, cheese, and octopus, among others; while servings of tteokbokki rice cakes, samgyetang chicken soup, and savoury pajeon seafood pancakes complete the palate. Located amid the Oasis Square collection of offices and varied eateries, the restaurant beckons Asian fare aficionados within a ten-minute drive from Citta Mall.
Korean BBQ Restaurant San Nae Deul Asa does not serve pork but offers alcohol on its menu.
Instagram: Korean BBQ Restaurant San Nae Deul Asa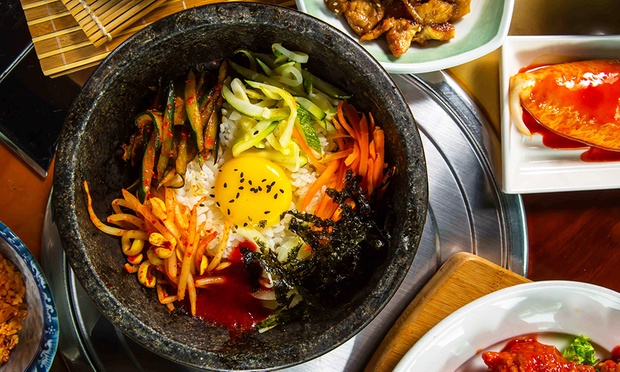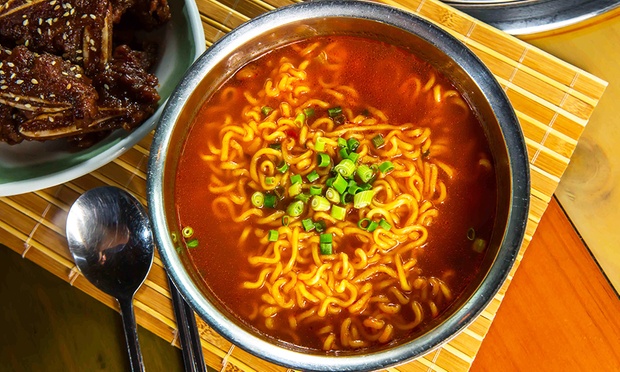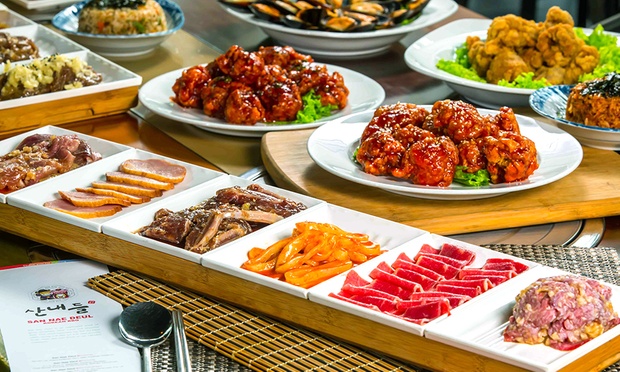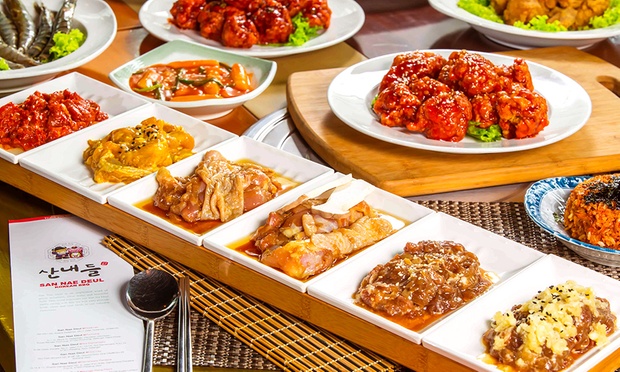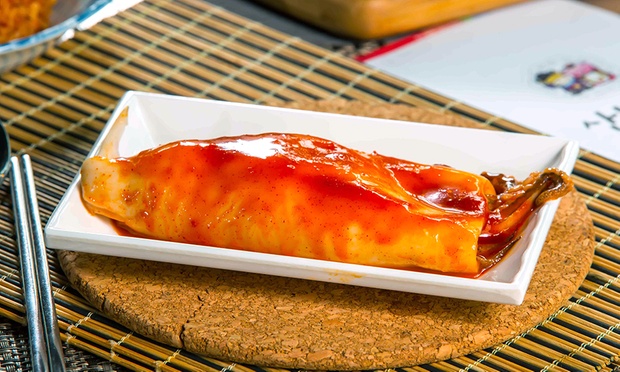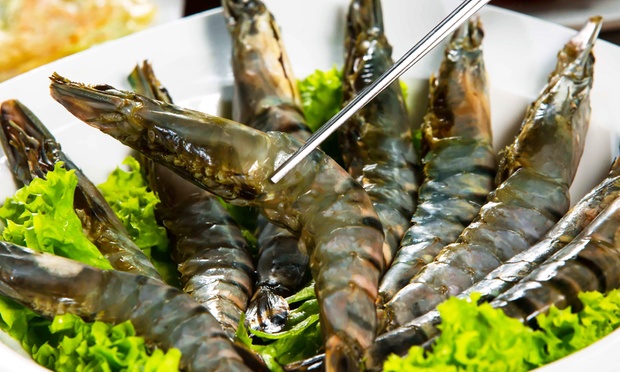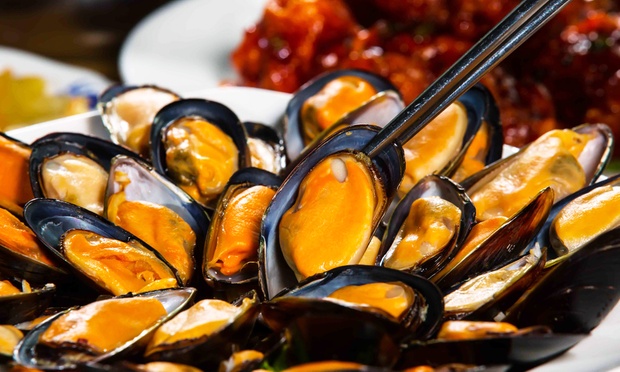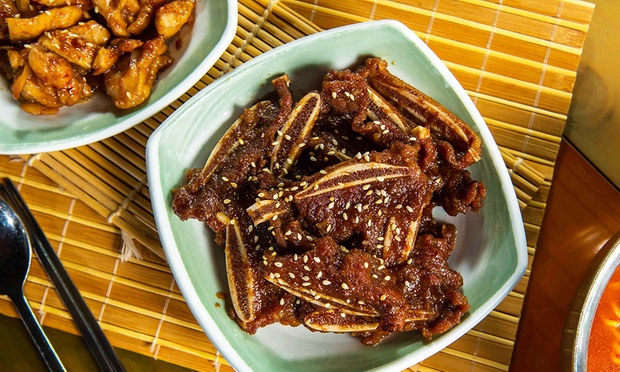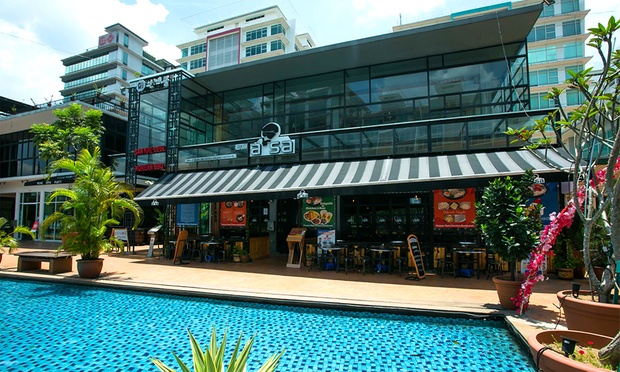 1

Korean BBQ Restaurant San Nae Deul Asa


R-08 GROUND FLOOR,OASIS SQUARE,NO 2,JALAN PJU 1A/7A, ARA DAMANSARA Petaling Jaya 47301

Get Directions