In poor farms, pigs often have to look for a side income to support their families and most of them resort to working at their local waterhole, serving customers bacon strips. Today's Groupon teases for tips with a set meal with drinks for two people at Patio Bar de Tapas in Georgetown. Choose from:
Stuffed chicken set meal with juice for RM95 instead of RM148 (early bird)

Stuffed chicken set meal with juice for RM98 instead of RM148

Paella / pork ribs set meal with wine for RM128 instead of RM218
Meal includes
Stuffed chicken set meal with juice
Stuffed chicken
Seafood black pasta
2x mushroom soups
Mixed tapas platter
2x juices
Paella / pork ribs set meal with wine
Seafood paella / pork ribs
Spaghetti aglio-olio
2x mushroom soups
Mixed tapas platter
2x glasses house wine
Patio Bar de Tapas
Stepping in amid the growing nightlife climate of Penang's Georgetown vicinity, Patio Bar de Tapas offers yet another dwelling for nocturnal bon vivants in pursuit of palatable eats as well as danceable beats. Opened in the heart of the town's Weld Quay strip of nighttime establishments, the tapas bar is the brainchild of hospitality stalwarts Kenny and William, who bring with their experience a youthful Mediterranean-inspired approach, uncovered in the array of delicacies provided within the bar's space. Holding true to its namesake morsel, Patio conjures up dainty dishes of the Latin persuasion, piquing appetites with Calamares squids filled with minced pork and drizzled with squid ink compote, char-grilled prawns marinated with spices and herbs, and house favourite bombas which feature bits of spicy chorizo melded in mashed balls of potato, among others. The tapas bar also goes beyond in dishing out Spain-inspired mouthfuls, with main courses yielding a selection of stuffed mushrooms with chicken breast and fries, dubbed Baked Relleno de Pechuga de Pollo; and house specialties of seafood paella - which the restaurant reserves to limited daily servings, each of which require extended cooking times of up to 40 minutes - ample time for the seafood's broth and constituent flavours to settle into fragrant bundles of rice. Matching its fused Mediterranean ambit is the restaurant's multiple domains ensconced within, ranging from a modernistic bar area that greets entering guests with sheeny cement counter tops affixed upon bare brick backdrops, to an urban courtyard that stretches out from under the terrace lounge, taking meals and barroom banter out in the open quayside ambience.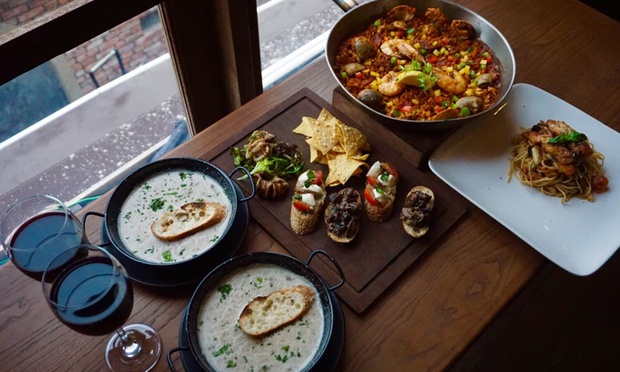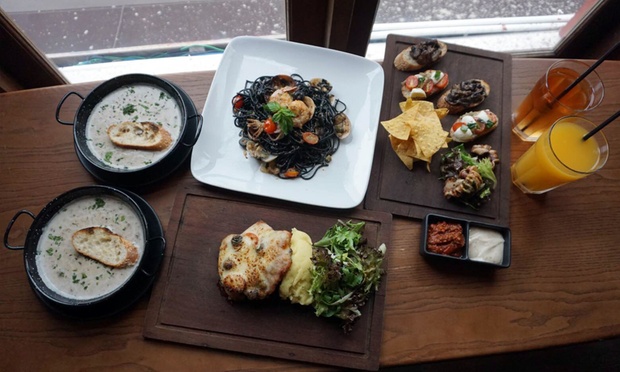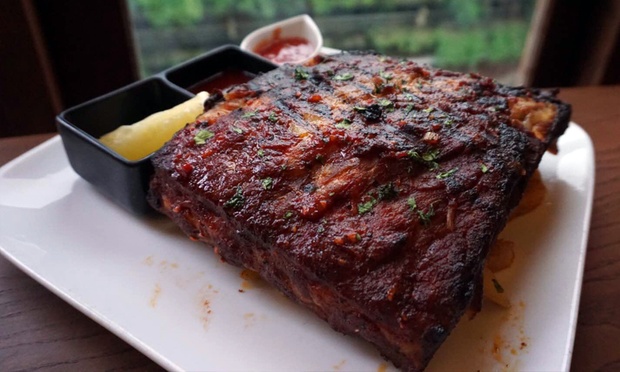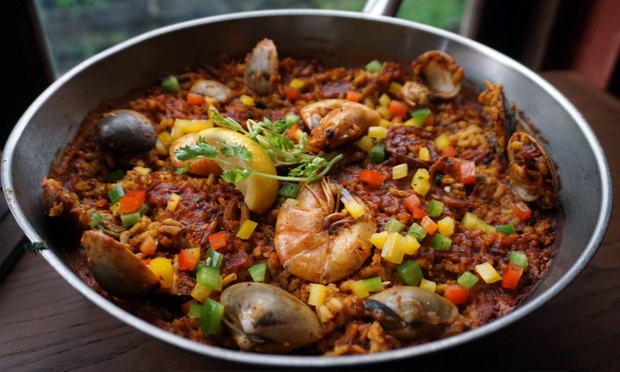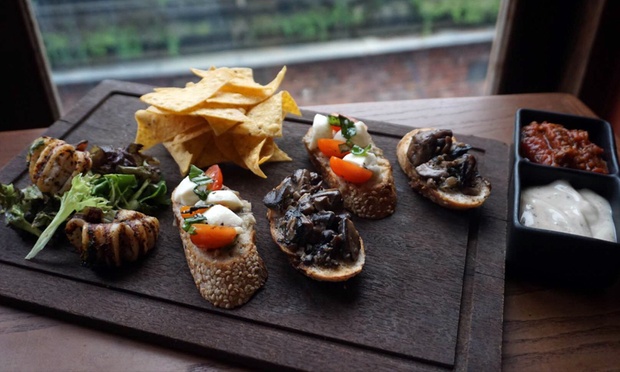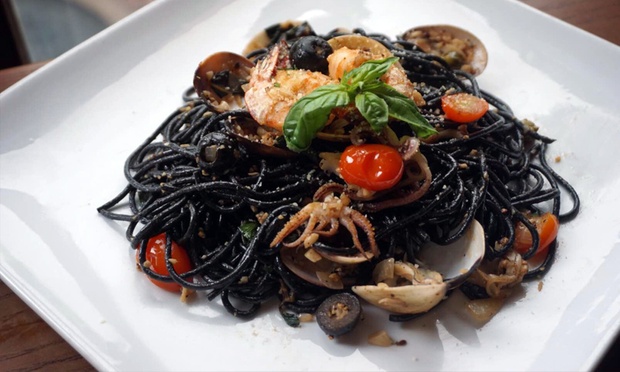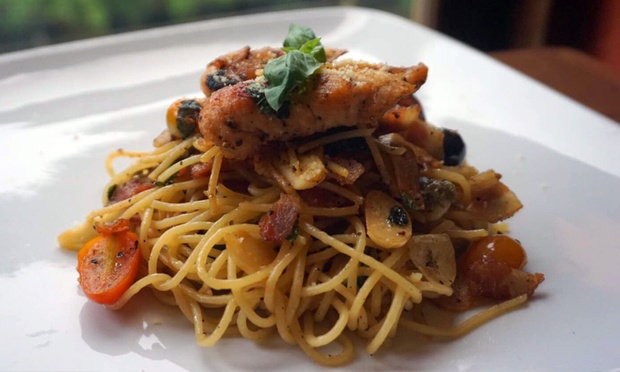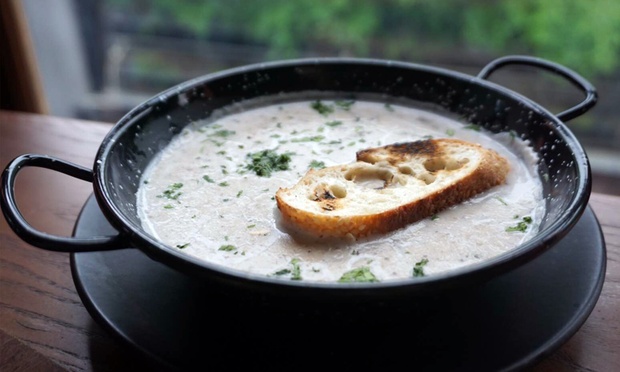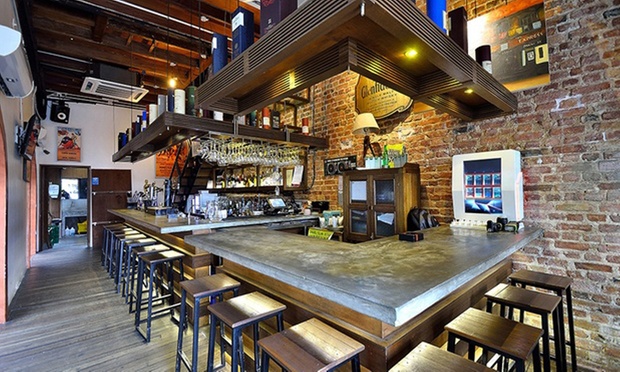 Reviews
Patio Bar de Tapas has been featured on TimeOut Penang.
Bombas were presented in a line-up on a wooden chopping board. Chorizo filled potato bombs were drizzled with capsicum sauce (chili, cumin, roasted capsicum, fennel seeds, white wine, vinegar), which left a faint tickle on the tongue and, dipped in a puddle of salsa brava (aioli, ketchup, lemon). They were obviously quickly deep fried at a high temperature as the shell was crispy, not oily. Best eaten while hot, the bomb is right! – Jul 22, 2013
The server recommended us to try Esperanza's Favorite. It main constituent is Chorizo, which encompasses several types of pork sausages baked with tomato, manchego and egg in pan. Slices of Chorizo is well distributed in the pan, and the manchego is arousing by dispersing its cheesy aroma. The smack of tomato is just nice to provide a balance to the cheesy taste. – May 1, 2015
1

Patio Bar de Tapas


49F, Pengkalan Weld, Weld Quay Georgetown 10300

Get Directions