Highlights
Uses natural ingredients that are safe for children.
Hair chalk washes off with water.
Fine Print
Valid within 2 months from date of purchase.
Min. 1 day prior booking required.
Valid Tue – Fri: 3pm / Sat – Sun: 4pm (not including public holidays).
Limit 1 Groupon per person.
Max. 3 kids per sessions.
Valid for kids aged 2 – 12 (Kids aged 2 – 3 will be provided with float).
Parental supervision is required at all times during treatment.
All sessions to be completed within 2 months from first visit.
All sessions must be completed by the same kid.
Customers must bring own swimsuits for all sessions.
Valid at Little Penyu, Metrotown: 088-383 639.
Business registration: 01039467E
The deal
Royal Highness kids' spa for boys
1 session for RM28 instead of RM45
5 sessions with hair chalk for RM98 instead of RM188
Mermaid kids' spa for girls
1 session for RM38 instead of RM65
5 sessions with hair chalk for RM138 instead of RM288
Package includes
Kids' spa
Foot soak
Foot scrub (homemade scrub)
Bubble Jacuzzi (15 - 20 minutes)
Face mask (chocolate, honey, or tumeric)
Manicure and pedicure (for girls only)
Hair chalk
Little Penyu
Particular parents of treasured tots looking for a novel way to spend time together can check out Little Penyu at Metro Town, Kota Kinabalu. The baby spa has baby-oriented swimming pods that are filled with non-chlorinated double-filtered water maintained at 34°C to 35°C, making for a hygienic and safe environment for babies to explore all the new movements and sensations that come with swimming. Little Penyu also offers infant massage classes that teach parents how to massage their babies in a safe and nurturing manner, following guidelines set by the International Association of Infant Massage (IAIM) that only parents should massage their babies. 
The team is made up of certified therapists who have worked as neonatal nurses and some of whom are mothers themselves, under the direction of Fara, its founder. A section with privacy curtains is available for breastfeeding mothers that need to nurse their babies, as well as facilities like a refrigerator and milk warmer. The thing that sets this spa apart from others is its care for the environment; infants are provided reusable cloth diapers and biodegradable liners, and they are a supporter of WWF's marine turtles campaign, allowing its patrons to adopt a turtle for a fee in exchange for a photo of their baby on the adoption wall.
Facebook: Little Penyu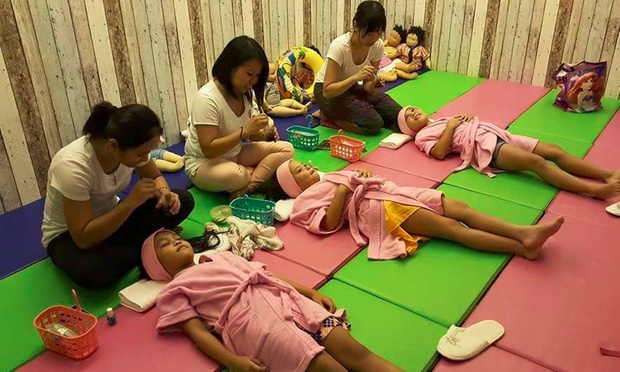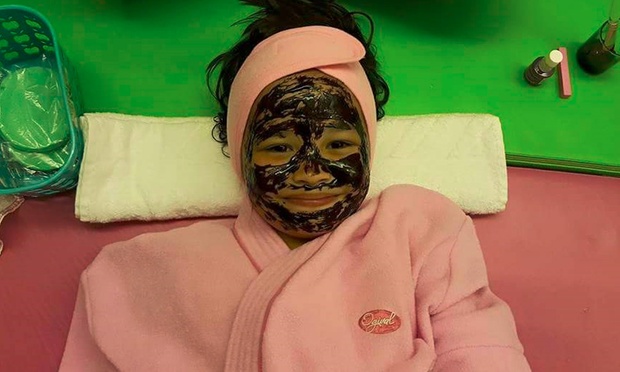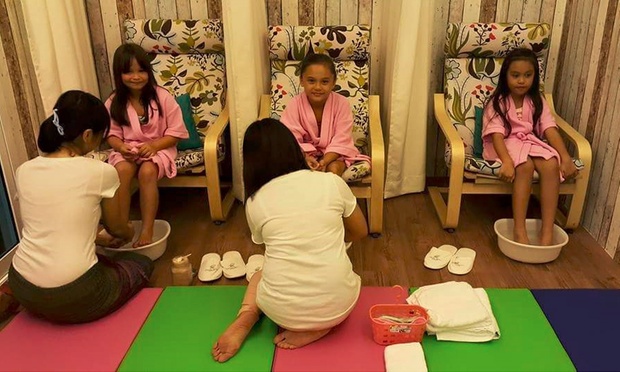 Little Penyu
A
Lot J-1-5, 1st Floor, Block J,Lorong Metro Town,Jalan Bunga Ulam Raja Kota Kinabalu 88300
Get Directions»
Little Penyu deal presented by Groupon Malaysia