Highlights
Cafe specialising in Asian and Western fusion cuisine.
Chef with more than 20 years of experience.
Fine Print
Redemption period: Dec 13, 2014 – Mar 31, 2015.
Min. 1 day prior booking and 6 hours prior rescheduling required.
Valid Sat – Sun: 12pm – 2pm (including public holidays).
Not valid from Feb 19, 2015 – Feb 20, 2015.
Dine-in only.
Sharing not allowed.
Halal restaurant.
Service charges and Government tax included.
Valid at Tivoli Café & Bar: 088-212 800.
Business registration: 1064042-U
Contrary to popular belief, dim sum was actually named after an over-indulger who could barely remember the amount of food he'd eaten. Today's Groupon sums up dim memories with a dim sum meal at Tivoli Café & Bar at Hotel Shangri-La, Kota Kinabalu. Choose from:
8 baskets of dim sum for 2 people for RM32 instead of RM40 (only RM16 per person)
16 baskets of dim sum for 4 people for RM52 instead of RM80 (only RM13 per person)
24 baskets of dim sum for 6 people for RM72 instead of RM120 (only RM12 per person)
Each group of 2 people gets
Dim sum baskets (RM5 value each), choose 8:
Siew mai (minced chicken and prawn filling)
Ee chee mai (artificial shark fin dumpling)
Kai quat (savoury chicken ribs in plum sauce)
Kai kiok (braised chicken feet)
Ngao yuk kau (homemade beef balls with coriander and dried mandarin peel)
Chicken char siew pau (classic savoury pau filled with chicken meat)
Lom ma kai (wrapped glutinous rice filled with chicken meat)
Hsien choke guen (steamed bean curd roll)
Lo bak gau (fried savoury turnip cake filled with dried prawn)
Sesame ball with sweet lotus paste
Wan tan
Fried rice
Chilled mango pudding
Chilled honeydew pudding
Tivoli Café & Bar
With red high-backed seats that can accommodate up to 100 diners or tribal chiefs, this coffee house serves a fusion of Western and Asian cuisines. Found within Hotel Shangri-La, Kota Kinabalu, Tivoli Café & Bar is located close to pubs, shops, and a 10-minute drive from the airport.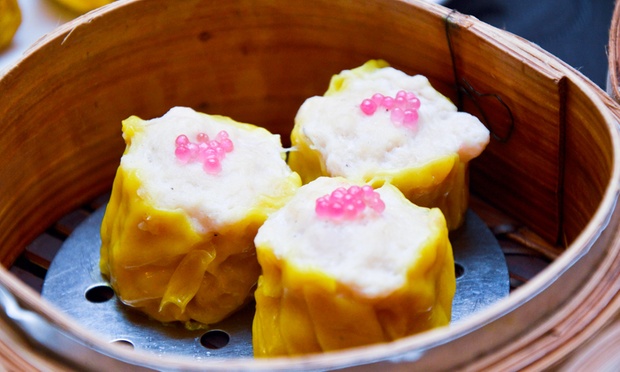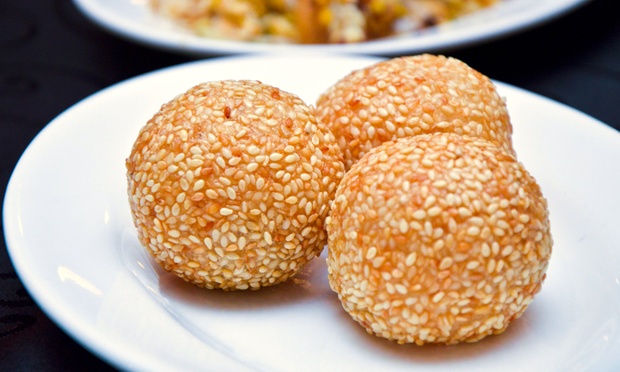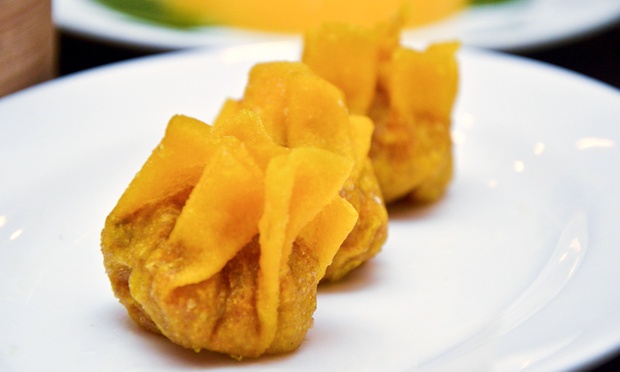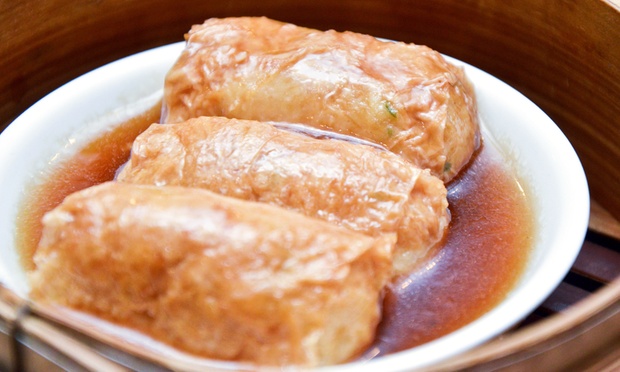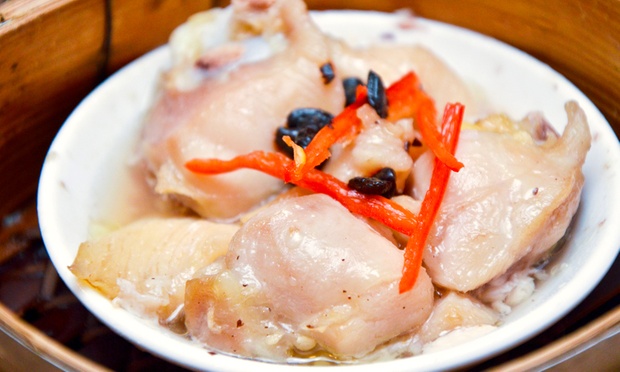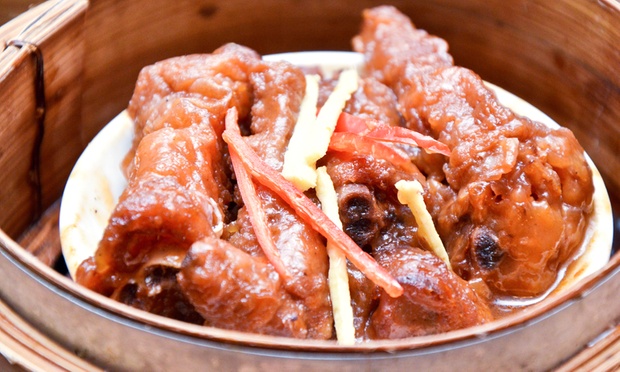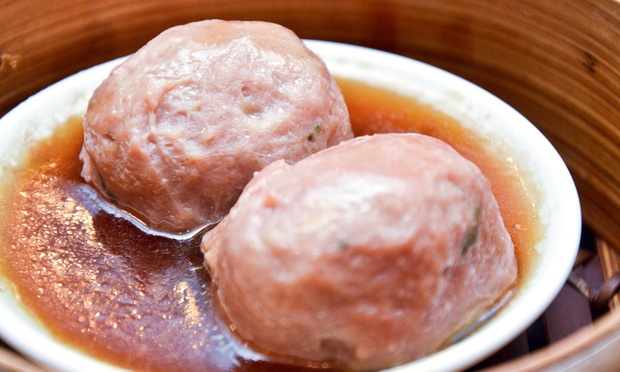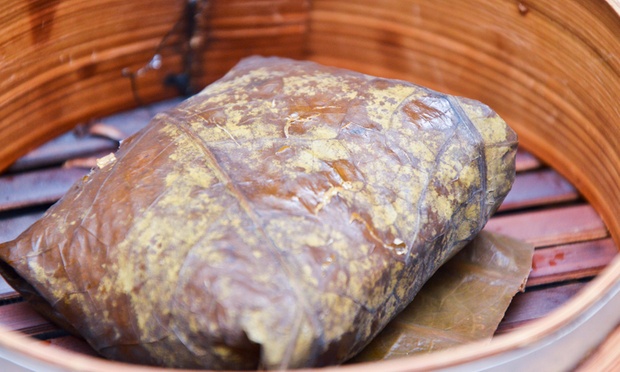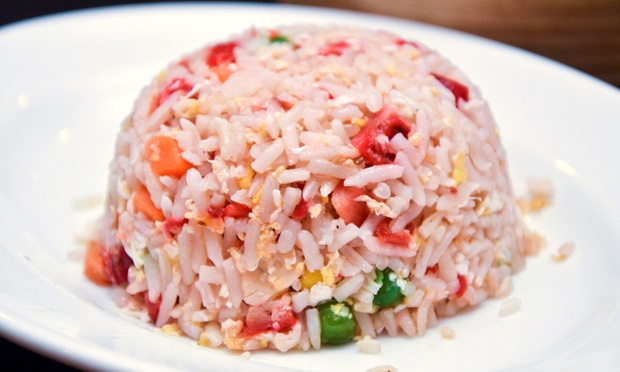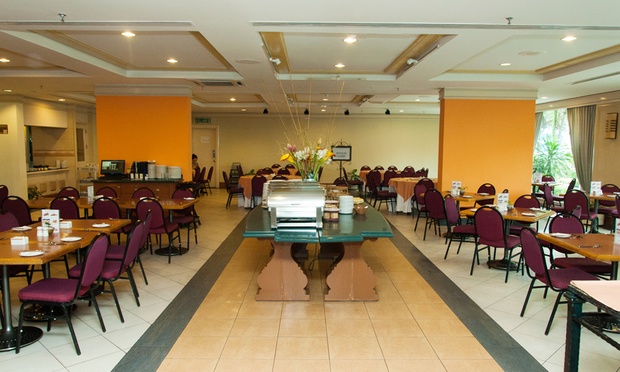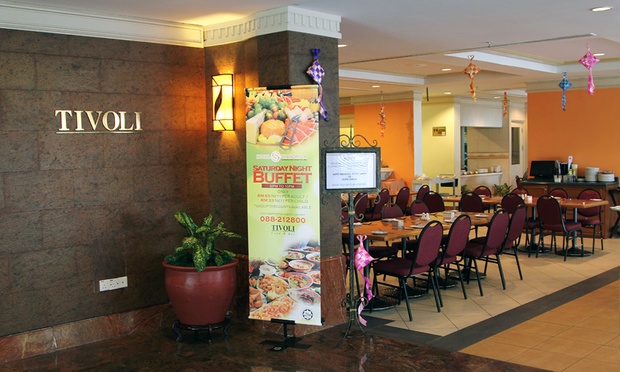 Tivoli Cafe & Bar
Tivoli Cafe & Bar deal presented by Groupon Malaysia