Highlights
Chef with over 40 years of experience.
Wi-Fi available.
Fine Print
Redemption period: Feb 3, 2015 – Mar 30, 2015.
Min. 2 days prior booking and 1 day prior rescheduling required.
Valid Tue – Sun: 11.30am – 3pm / 6pm – 10pm (not including public holidays).
Not valid from Feb 14, 2015 – Mar 5, 2015.
Limit 2 Groupons per table per receipt. Splitting of bill is not allowed.
Dine-in only.
Halal restaurant.
No service charges or Government tax.
Printed Groupon voucher required upon redemption.
Valid at Ini Kari Lah: 04-655 4158 / 019-652 4158.
Business registration: 648497A
Choose from
Meal for 2 people for RM35 instead of RM66 (only RM17.50 per person)
Meal for 4 people for RM42 instead of RM85 (only RM10.50 per person)
Meal includes
Salmon head curry (RM38 value)
Golden fried tofu with chicken floss (RM12 value)
Vegetables of the day (RM12 value)
Homestyle chicken stew with hard boiled egg (RM15 value) (for meal for 4 people only)
1x embryo rice per person (RM2 value)
Ini Kari Lah
Inspired by the cooking style of each main race in Malaysia, the curries at Ini Kari Lah are made with Malay, Chinese, and Indian cooking methods to create dishes such as sweet and sour lychee chicken, homemade 5 spice chicken roll, and roasted ayam percik that spark taste buds into awareness. Helming the ingredients in the kitchen is a chef with over 40 years of experience, leading the staff in making curry fish head, lychee chicken, and braised lamb shank. As customers sink into green chairs and chat animatedly, discussions of the restaurant's unique name and its acceptance of staff with disabilities is a common agenda.
Ini Kari Lah does not serve pork or alcohol on its menu.
Facebook: Ini KARI lah - Owned & Managed By Spring Onion F&B Services Sdn Bhd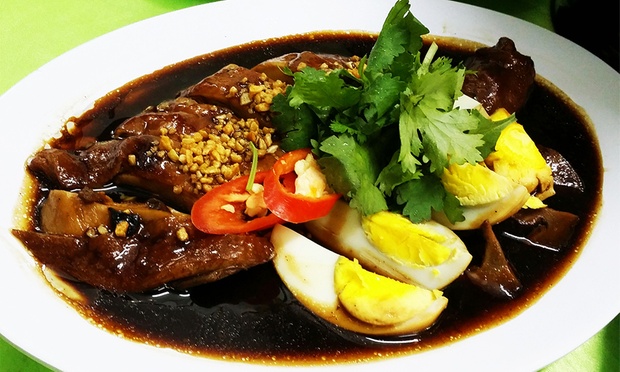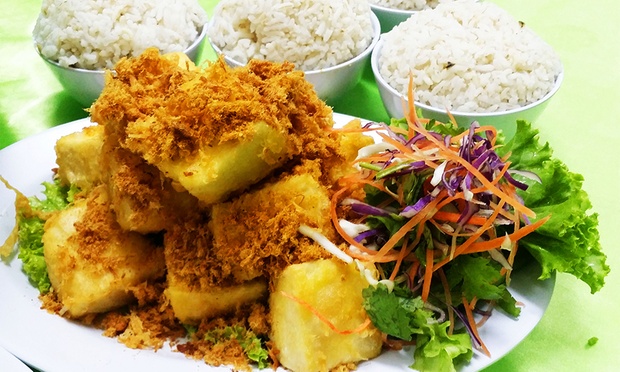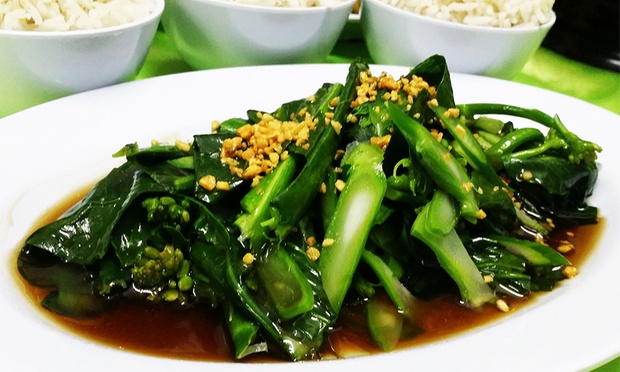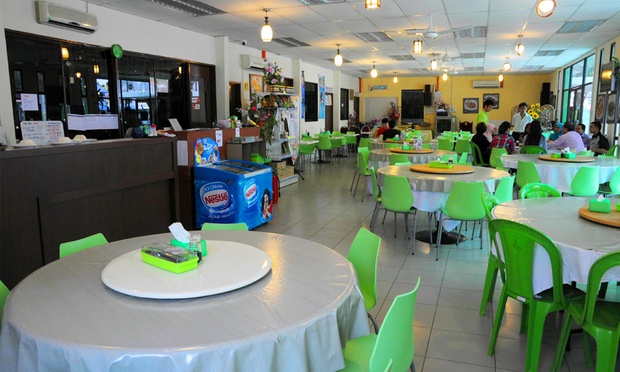 Ini Kari Lah
Ini Kari Lah deal presented by Groupon Malaysia