Highlights
Cakes made using premium ingredients, including Valrhona chocolate.
Freshly-baked and made-to-order on day of delivery.
Fine Print
PICK-UP
Redemption period: Nov 2, 2014 – Jan 28, 2015.
Min. 3 days prior booking and 2 days prior rescheduling required.
Valid Mon – Fri: 9.30am – 5pm / Sat: 9.30am – 12pm (not including public holidays).
Pick-up at Bisque, LG 08, Emerald Plaza North, Jalan PJU 8/3A, Damansara Perdana, Petaling Jaya, 47820 Selangor.
DELIVERY
You will receive your product(s) within 4 days from date of order.
Delivery surcharge of RM30 applies to all locations in Klang Valley, Penang, and Johor.
GENERAL
Pork-free restaurant.
No service charges or Government tax.
Valid at Bisque: 03-7496 5608.
HOW IT WORKS
Go to http://bisque.com.my/
Click on "Menu" and select "Groupon"
Select the cake based on the option you have purchased and click "Order Now"
Select "Add to Cart" and go to "Shopping Cart" on the top right corner.
Select "Use Coupon Code" and key in your Groupon voucher code.
Select "Checkout" and select pick up / delivery and fill in the necessary details and Groupon security code.
Delivery charges are to be paid online upon checkout.
You will receive a confirmation email within 6 working hours.
Business registration: 1076249-X
Chocolate cakes are favoured as a form of edible therapy, calming one through the release of endorphins while sponge cakes come handy in drying one's eyes. Today's Groupon soaks up emotions with brownies or cake from Bisque in Bandar Damansara Perdana. Choose from:
Valrhona chocolate brownies for RM58 instead of RM70
Classic cake flavour A for RM78 instead of RM118
Classic cake flavour B for RM88 instead of RM128
Cake details
Valrhona chocolate brownies
Classic cake flavour A
Size: 7"
Flavour (choose 1):
- Lamington
- Creamy Cookies
Classic cake flavour B
Size: 7"
Flavour (choose 1):
- Butterscotch Bliss
- Maverick Mint
- Royal Red Velvet
- Chocolate Cosmo
Bisque
Initiated from inquisitive pangs of interest and inspiration through motherly guidance, Bisque was founded in August 2013 with a defining devotion to comforting gourmet bakes. Put into motion by cake enthusiast Juliana Omar with the assistance of family and like-minded baking buffs, Bisque caters to cravings with delivery services spreading rich renditions of confections like Crusted Caramel, Maverick Mint, Creamy Cookies, and Opulent Ocha, in addition to the classic serving of brownies. Using a plethora of fine ingredients and a touch of affection, the bakery crafts made-to-order cakes within its base in Plaza Emerald North, up to a minute's walk away from the Emerald Perdana Condominium.
Bisque does not use lard or alcohol in its baked goods.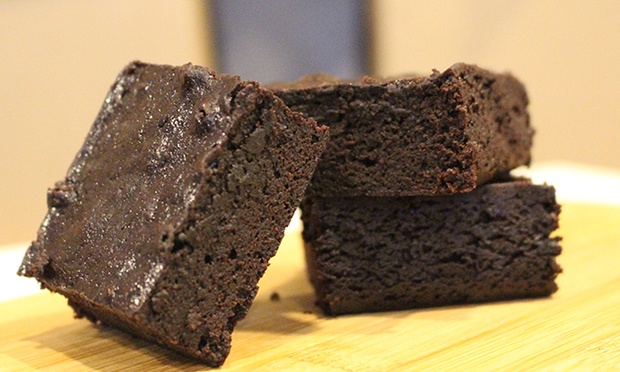 Valrhona Chocolate Brownies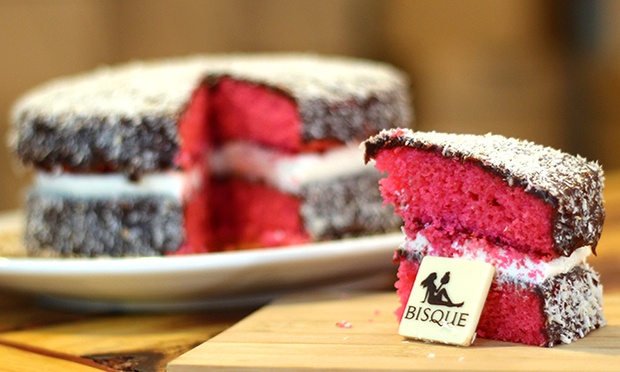 Lamington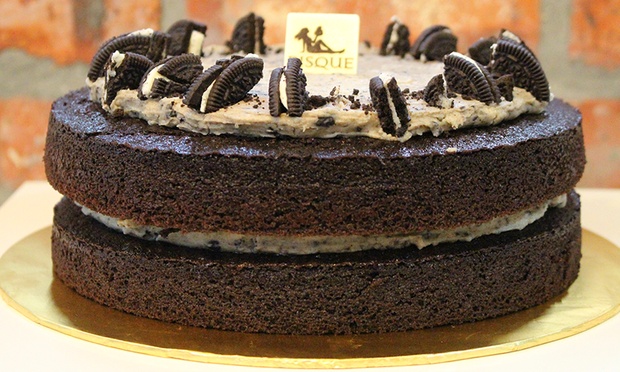 Creamy cookies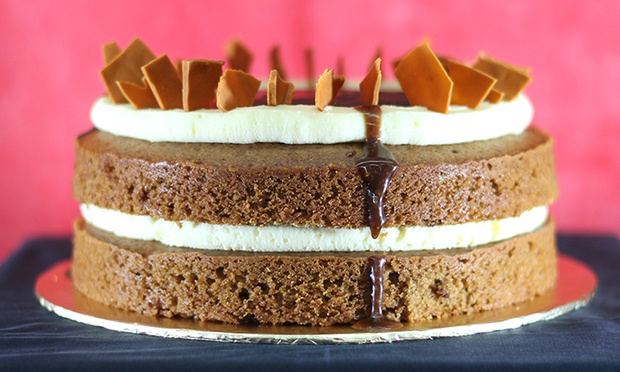 Butterscotch Bliss



Maverick Mint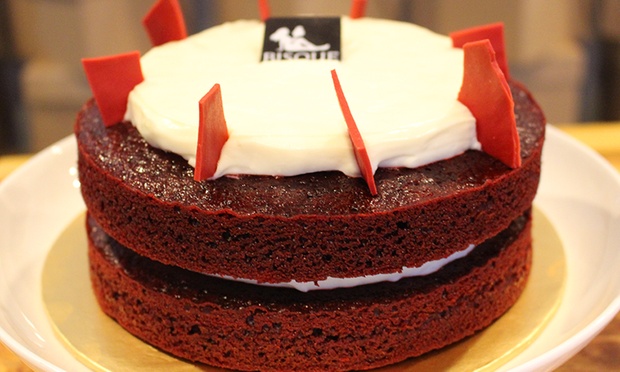 Royal Red Velvet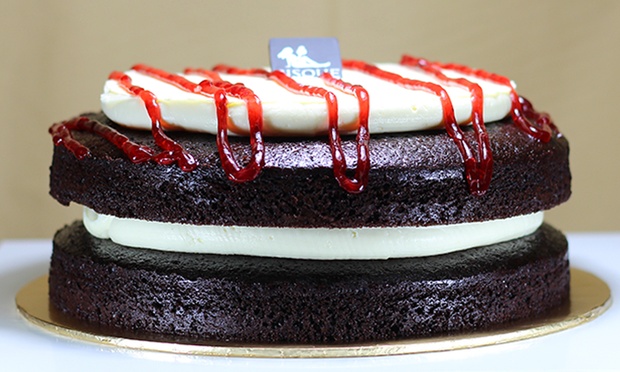 Chocolate Cosmo

Reviews
It relies on top-flight components - French butter and Valrhona or Callebaut for chocolate - with plenty of customisation possibilities…so buyers can obtain unique cakes that prove uber-fresh (baking's completed on the day of delivery). – Sep 5, 2014
– Sean
Bisque
A
LG-08, Jalan PJU8/3A, Emerald Plaza North, Bandar Damansara Perdana, Petaling Jaya 47820
Get Directions»
Bisque deal presented by Groupon Malaysia