Highlights
Food prepared by chefs with up to 13 years of experience.
Wi-Fi available.
Fine Print
Redemption period: Nov 3, 2014 – Jan 7, 2015.
Valid Mon – Fri: 5pm – 11pm / Sat – Sun: 11.30am – 2.30pm, 5.30pm – 11pm daily (including public holidays).
Closed every alternate Tuesday.
Dine-in only.
Pork-free restaurant.
No service charges or Government tax.
Valid at Miyako Japanese Cuisine.
Business registration: NS0127882-T
It is said that samurai warriors are taught to only shed tears in honour of fallen clansmen, during times of triumph, and when savouring a morsel of wasabi. Today's Groupon cries in appreciation with a set meal at Miyako Japanese Cuisine, in Setapak. Choose from:
Set for 1 person for RM13 instead of RM31.40
Set for 2 people for RM25 instead of RM62.80 (only RM12.50 per person)
Set includes
Main course, choose one (up to RM12.80 value):
Chicken katsu don
Chicken katsu curry don
Beef katsu don
Saba don
Oyako don
Tempura udon
Niku udon
Chicken katsu curry udon
Beef katsu curry udon
Tori karaage udon
Sides
3 x salmon sashimi (RM8.80 value)
1 x chawanmushi (RM3.80 value)
2 x watermelon pieces (RM1 value)
Free flow of green tea (RM5 value)
Miyako Japanese Cuisine
Assembling Oriental staples of udon and fresh fish favourites, Miyako Japanese Cuisine serves readily recognisable renditions of sushi rolls ornamented with plump slices of salmon, enveloping bean curd pouches, and seaweed-bound stylings. In addition to its array of crisp collection of sea catch, the restaurant's culinary creators with up to 13 years of experience helm a smoldering grill setup, adding charred notes of flavour to fish dishes such as the saba shioyaki. Apart from its seafood devotion, Miyako pays further homage to the provident ocean with nautical nuances through displays of a miniature sailing vessel while makeshift oil barrel tables exude the deftness of resourceful sailors. Patrons looking to sample the eatery's curried concoctions can find Miyako Japanese Cuisine situated within the vicinity of Tasik Danau Kota; a five-minute walk from Mydin.
Miyako Japanese Cuisine does not serve pork, but offers alcohol on its menu.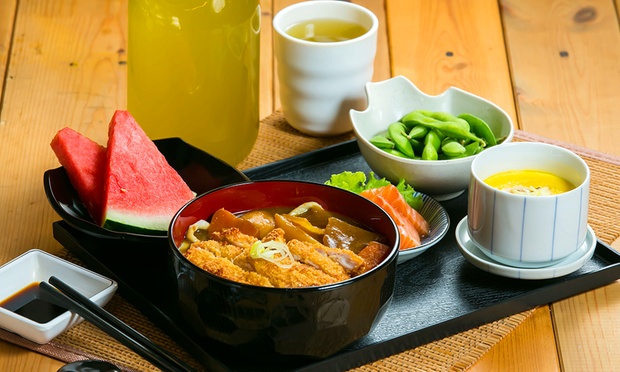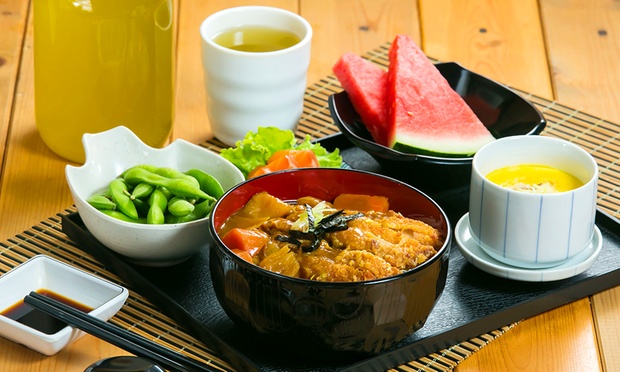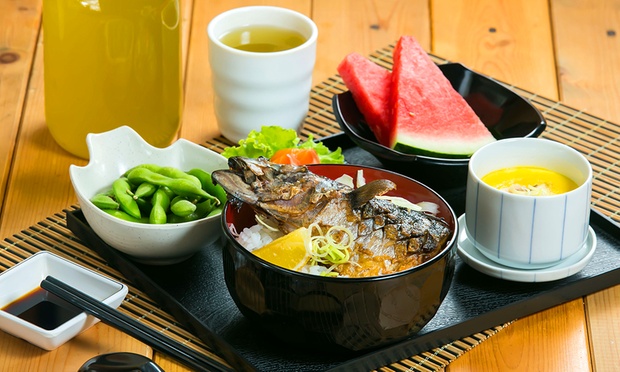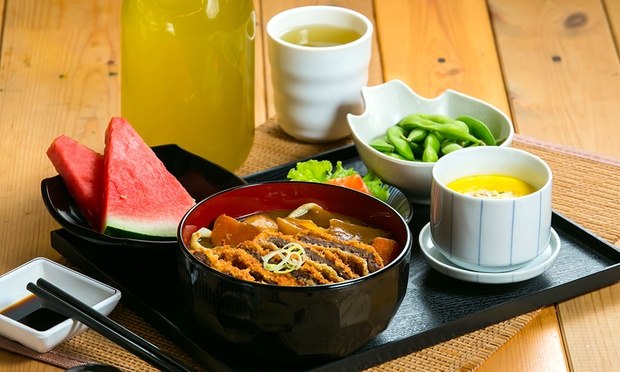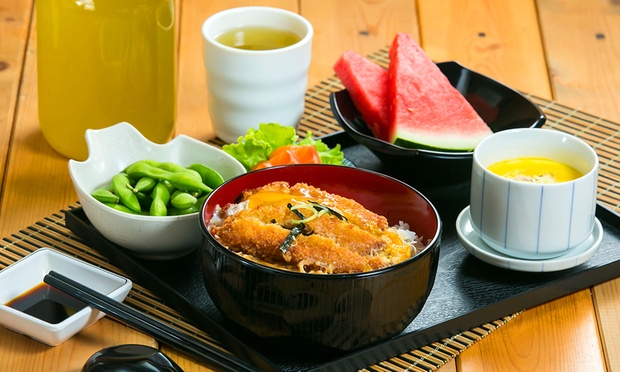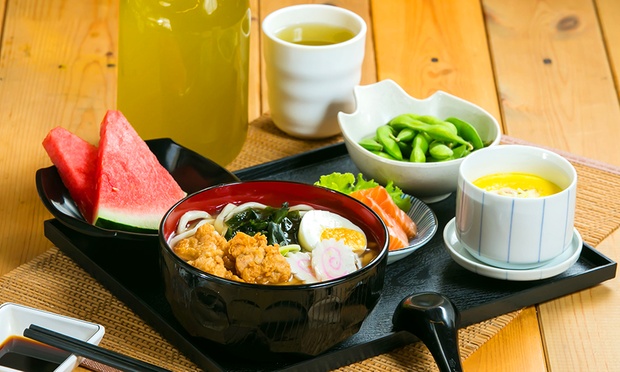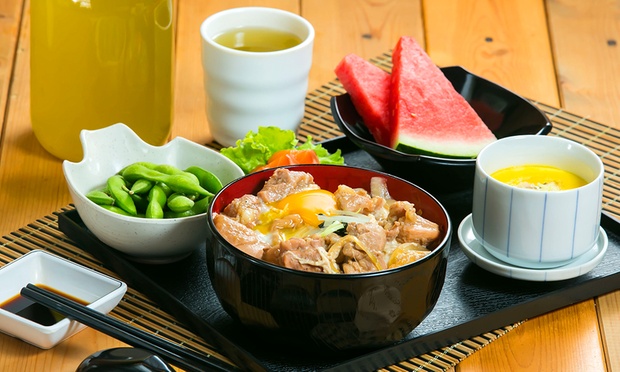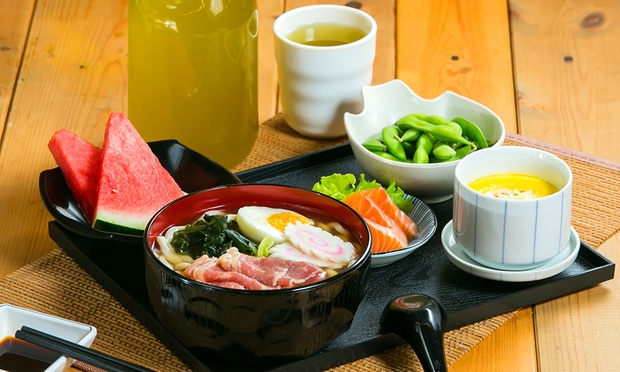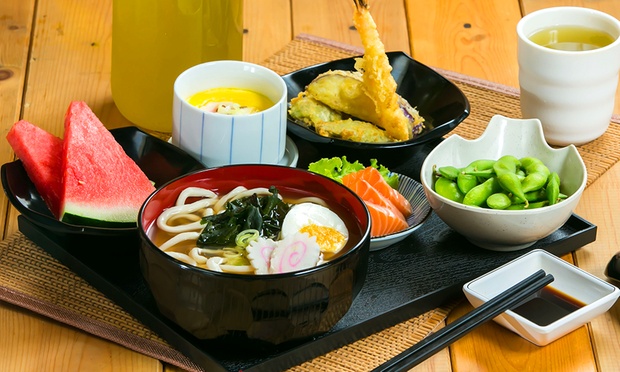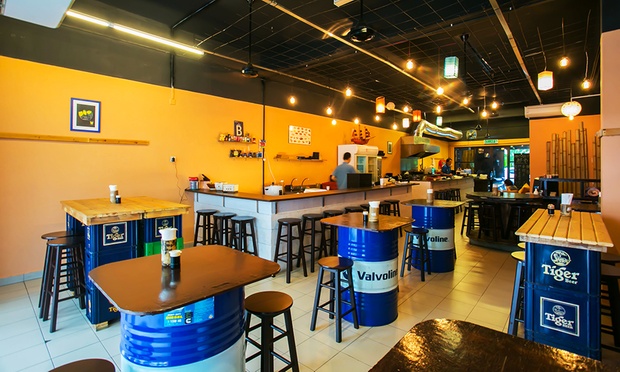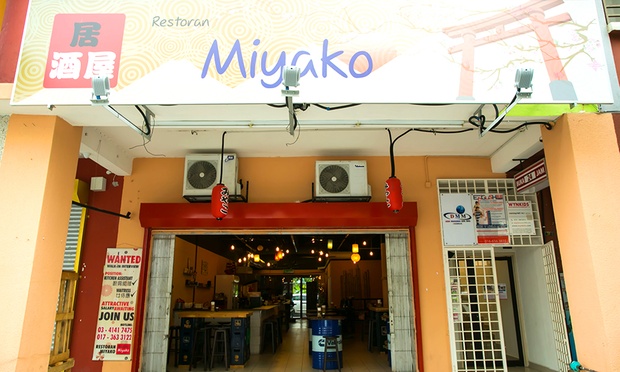 Miyako Japanese Cuisine
Miyako Japanese Cuisine deal presented by Groupon Malaysia