Highlights
London-based bakery retail chain, specialising in Belgian liege waffles.
Handmade Belgian Liège waffles.
Waffles are baked fresh in-store daily.
Fine Print
Redemption period: Dec 20, 2014 – Mar 18, 2015.
Valid 12pm – 10pm daily (including public holidays). Last order: 9.30pm.
Pork-free restaurant.
No service charges or Government tax.
Valid at Wafflemeister, KLCC: 03-2181 1799 .
Business registration: 1110963-H
Sugar is usually shaped into cubes for convenience, maximum solubility, and so that ants can construct the summer dream house that they've always wanted. Today's Groupon piles up building blocks with Belgian waffles from Wafflemeister at KLCC. Choose from:
Classic Liège / Au Chocolate waffle: 2 waffles for RM10 instead of RM25
Choose 1 of 6 Wafflemeister Favourites: 1 waffle for RM10 instead of RM19
Flavours
2 waffles
Classic OR Au Chocolate (dark, milk, or white Belgian chocolate) waffle (RM12.50 value)
1 waffle. Choose 1 flavour from:
Dream Team (RM19 value)
Go Bananas (RM18 value)
Strawberry Heaven (RM17 value)
Marshmallow Surprise (RM15 value)
Cream & Cookies (RM15 value)
Black & White (RM14 value)
Wafflemeister
With doughy roots in Europe, Wafflemeister sprung out of a UK based bakery retail operation, its name a testament to the skill that each staff member must display in order to pass the company's Wafflebaking exams. Specialising in Belgian liege waffles, each confection is carefully prepared from a secret family recipe dating back to the 1950s, while the gelato that goes along with each sweet meal is made from an original Italian recipe. Candied tastebuds sip thick shakes and freshly roasted coffee to wash down honeyed bites within the brightly lit dining area of the establishment's KLCC branch, banking on the riotous rounds of retail activities that occur nearby to work up the crowd's appetite for the saccharine treats.
Wafflemeister does not serve pork or alcohol on its menu.
Facebook: Wafflemeister Malaysia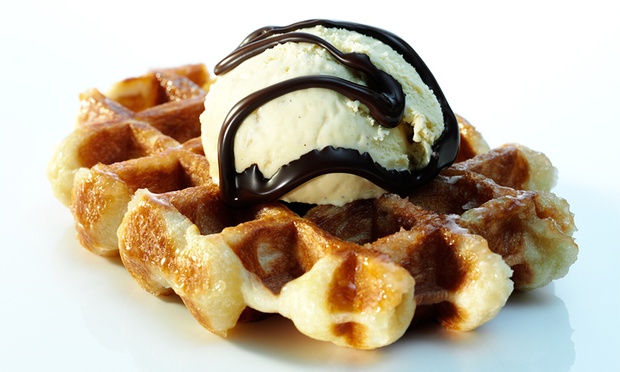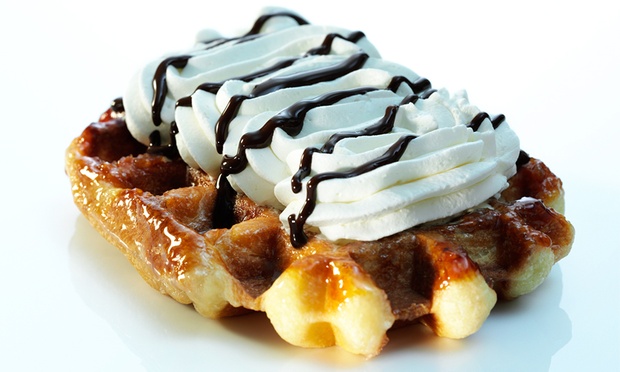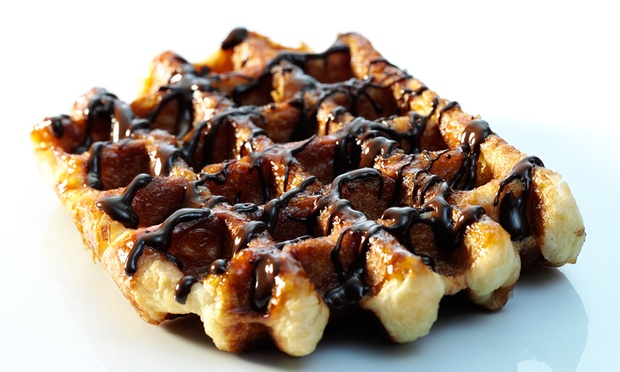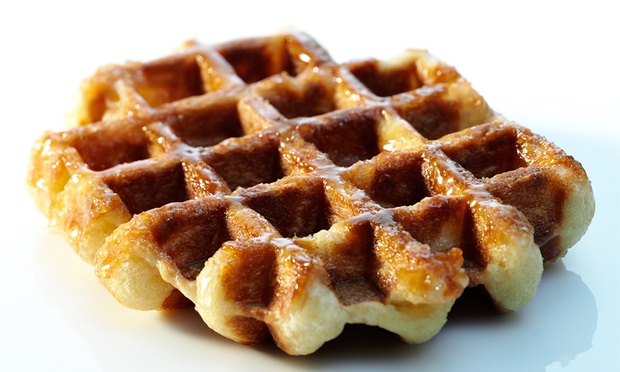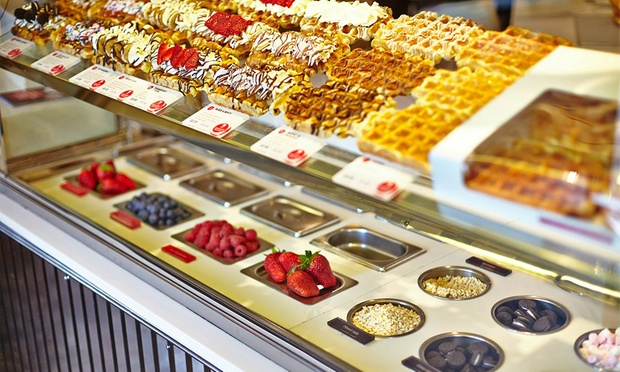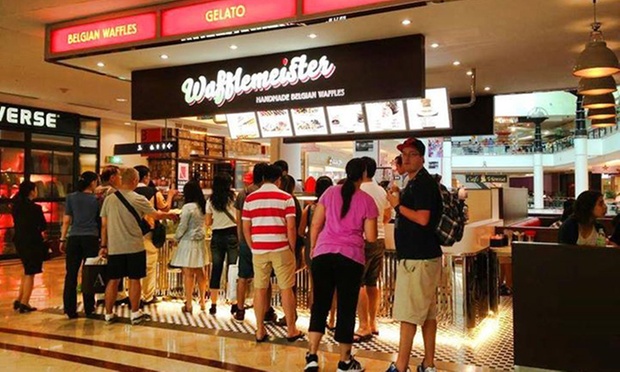 Wafflemeister
Wafflemeister deal presented by Groupon Malaysia