Fine Print
GENERAL
Redemption period: Jan 31, 2015 – Feb 27, 2015.
Min. 1 day prior booking and 6 hours prior rescheduling required.
Valid 12.30pm – 3pm / 6.30pm – 11pm daily (including public holidays).
Not valid on Feb 14, 2015 and Feb 19, 2015.
Dine-in only.
Non-Halal restaurant.
Service charges included. No Government tax.
SMS reservations only. Calling reservations will not be entertained.
Valid at Riblee's: 016-839 4535.
HOW IT WORKS
SMS 016-839 4535 by Feb 26, 2015 and provide your:
- Name - Contact number - Preferred date and time of visit - Number of people - Groupon voucher code - Groupon security code
You will receive an SMS confirmation within 1 working day.
Business registration: SA0196032-W
Eating with one's bare hands gives satisfaction to many when choosing to ravish tasty ribs, savour sushi, or adopt bear families. Paw in with today's Groupon: for RM55, you get a pork meal (RM128.70 value) for two people at Riblee's in Desa Sri Hartamas, Kuala Lumpur. 
Each group of 2 people gets
Main course (choose 2):
Smoked bacon pork steak (RM42.80 value)
- Served with chef's vegetables and double mustard hollandais
Jamaican Jerk pork loin chop (RM39.90 value)
- Served with chef's sauteed vegetables
Carribean Babyback ribs (RM39.90 value)
- Charbroiled pork ribs served with shoestring fries and mango pineapple salsa
Sour plum BBQ ribs (RM39.90 value)
- Charboiled pork ribs served with coleslaw and fries
Soup (RM17.60 value), choose 2:
Tomato soup
Wild mushroom soup
Dessert (RM13.80 value)
Warm chocolate fudge cake
- Served with vanilla ice-cream
Up to 10% service charges (RM11.70 value)
Riblee's
Located on the first floor along the Sri Hartamas stretch, Riblee's oaken tones and cushioned booths are a warm prelude to its signature porcine offerings. While the house's charbroiled pork ribs and chops are its specialty, the restaurant further sets itself apart with crowd-pleasing appetisers such as baked escargots in garlic and cream and soups made from scratch that include smoked bones green pea soup. Choose to enjoy meals in the great outdoors in the alfresco area or shamelessly gobble on food in the privacy of the indoor quarters.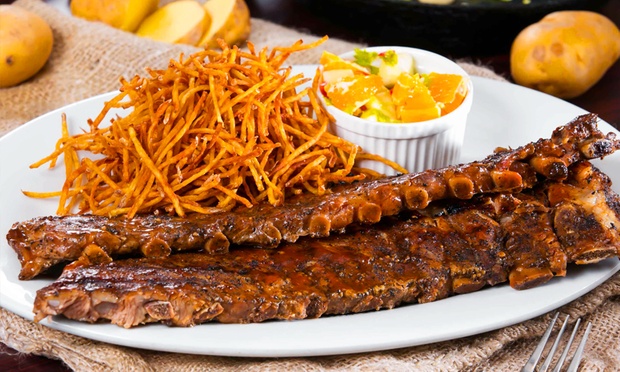 Carribean Babyback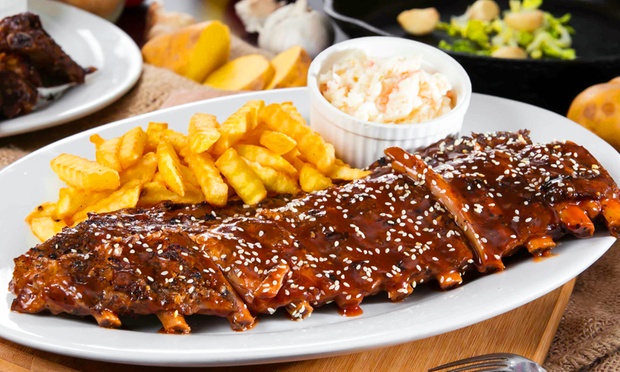 Sour Plum & Sesame Babyback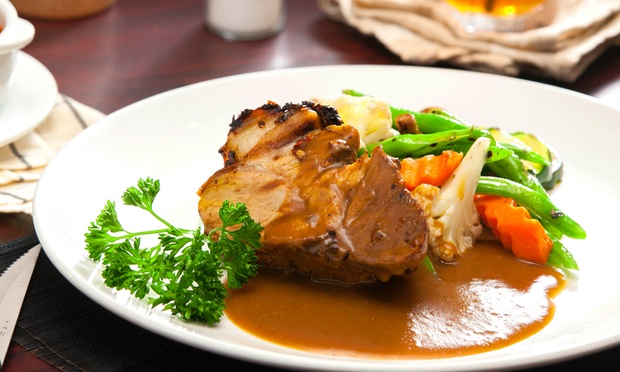 Jamaican Jerk pork loin chop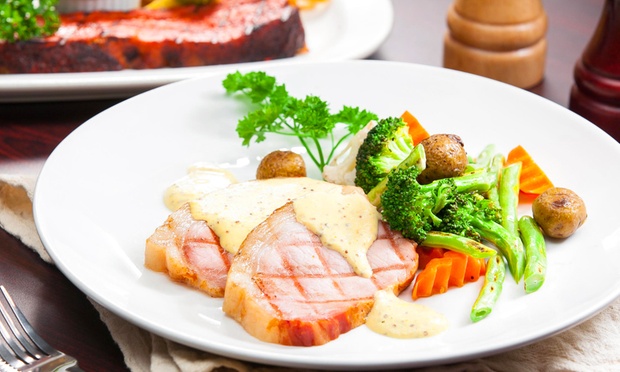 Smoked bacon pork steak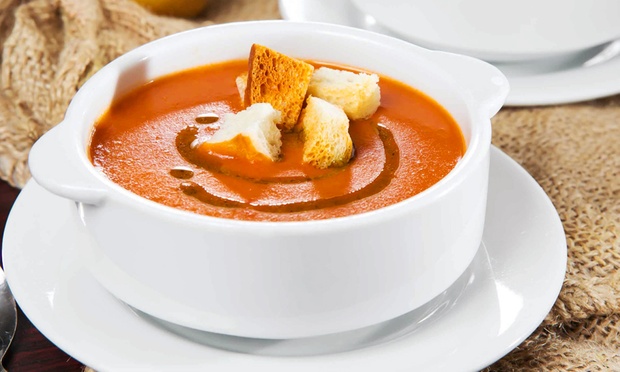 Tomato soup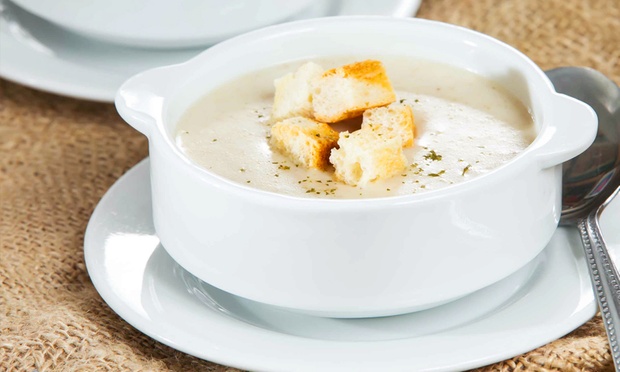 Wild mushroom soup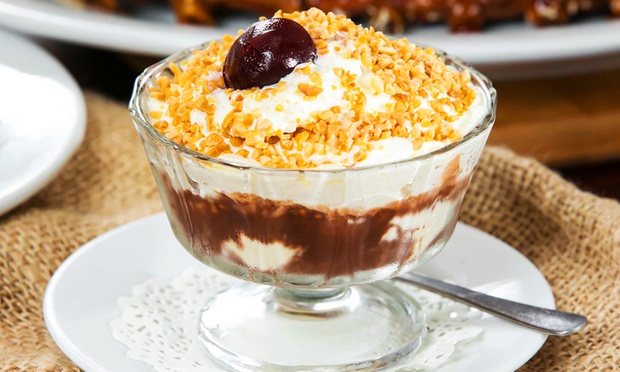 Dessert


Riblee's
Riblee's deal presented by Groupon Malaysia