Highlights
US-based pizza franchise.
30-min delivery time upon placing order.
Valid for delivery, takeaway, or dine-in upon collection (for takeaway option only).
Free delivery within Peninsular Malaysia.
Fine Print
IMPORTANT
For online orders only. Not valid for walk-in orders, or orders via phone calls and mobile app.
GENERAL
Redemption period: Sep 22, 2014 – Nov 22, 2014.
Delivery services may be temporarily unavailable in selected areas due to bad weather or unforeseen circumstances.
Valid 10.30am – 11pm daily (including public holidays).
Limit 1 voucher per transaction.
Valid for Classic Hand Tossed crust, New York crust, or Crunchy Thin crust only.
Not valid with other promotions and discounts.
Halal restaurant.
Government tax included.
Valid at Domino's Pizza: www.dominos.com.my.
HOW IT WORKS
Purchase Groupon and register an account at http://www.dominos.com.my/frmUserRegistration.aspx.
Key in required information.
Delivery address is limited to places included in the drop-down menu. For takeaway, choose from the nearest outlet available.
To order, click on "Menu" then click on "Redeem Coupons & Express Card". You will be redirected to a new page.
Under "Redeem Your Coupons Here", key in 'WJG07' and click "Submit". A pop-up window will appear upon clicking "Submit".
Key in your Groupon voucher code (9 digit code) in the "Serial No" field and Groupon voucher expiry date (Nov 22, 2014) in the "Expiry" field.
After keying in your Groupon voucher code, proceed to complete order.
If order exceeds RM100, customers will receive a confirmation call.
Business registration: 419060-A
The best food often comes in irregular shapes, much like ice cream, chocolate chip cookies, and half eaten pizza slices. Stay out of shape with today's Groupon: for RM26, you get two regular pizzas (RM49.60 value) from Domino's Pizza Malaysia.
Package includes
Pizza crust (choose 2):
Classic Hand Tossed
Crunchy Thin crust
New York crust
Specialty pizza toppings (choose 2):
Smoky Pepperoni & Mushroom
Smoky Beef n' Chick
Sambal Vegie
BBQ Pizza
Aloha Chicken
Extravaganzza
Beef Pepperoni
Chicken Pepperoni
Classic Chicken
Classified Chicken
Flaming Tuna
Meat Mania
Seafood Delight
Spicy Sambal
Spicy Sausage
Tuna Temptation
Vegie Fiesta
Vegie Galore
Plain Cheese
6% Government tax included

Domino's Pizza
Domino's Pizza's roots can be traced back to a small restaurant in 1960 named DomiNick's which was purchased by brothers Tom and James Monaghan for $500. The restaurant gained its more famous namesake in 1965 when Tom renamed the restaurant 'Domino's Pizza, Inc.'. In the next decade, Domino's opened more than 200 restaurants, becoming the fastest growing pizza restaurant in the United States in 1985 and launching its first website in 1996.
It is also a pioneer in creating insulated pizza bags to preserve a pizza's warmth during delivery, and is also responsible for creating a sturdy, corrugated pizza box which keeps moisture from damaging the box and preventing cheese from sticking to its surface. The next step to improving its delivery service included launching an online pizza delivery service in 2007; and in 2008, launching the Pizza Builder which allows customers to customise their own pizzas, and the Domino's Tracker which keeps customers informed of the progress of their order. Domino's Pizza continues to be a frontrunner in creating new forms of pizzas and fulfilling customer satisfaction through its continuously improving services.
Facebook: Domino's Pizza Malaysia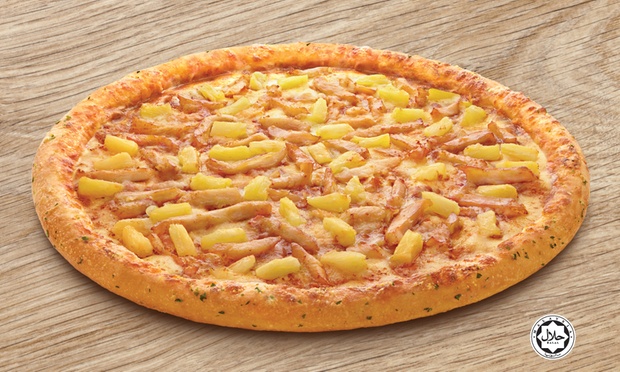 Aloha Chicken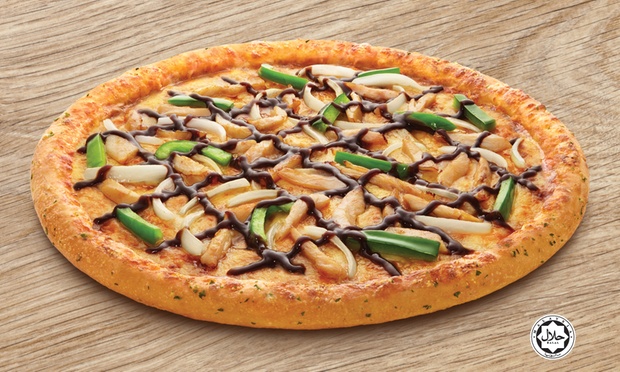 Bbq Chicken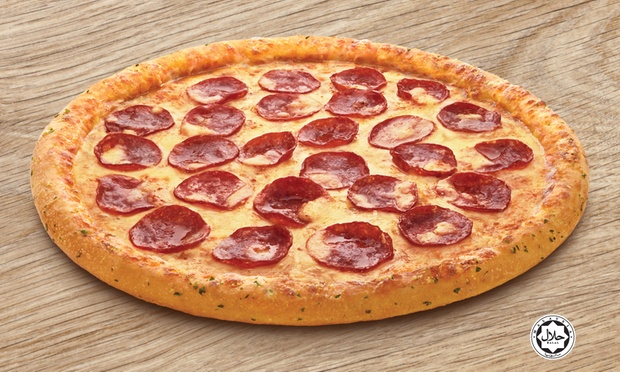 Beef Pepperoni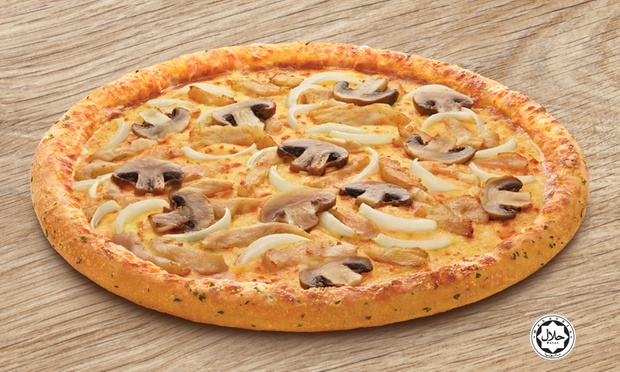 Classified Chicken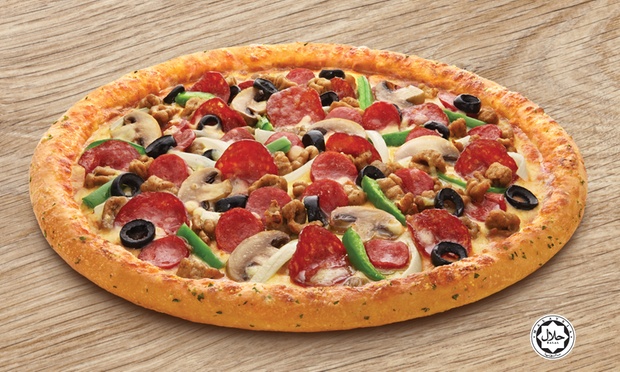 Extravaganzza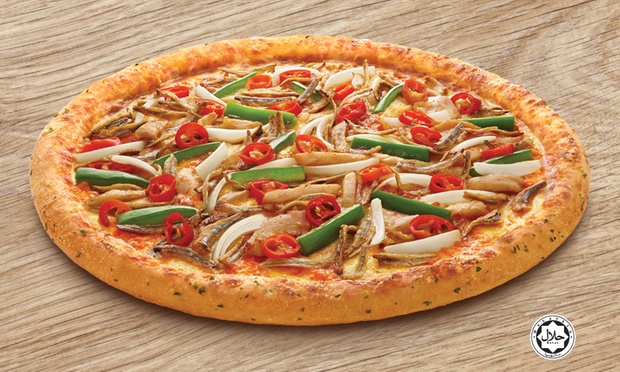 Spicy Sambal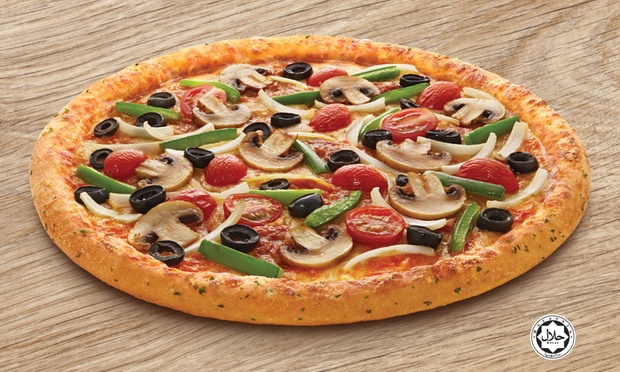 Sambal Vegie

Domino's Pizza deal presented by Groupon Malaysia