Highlights
Restaurant serves Chinese and Western cuisine.
Fine Print
Redemption period: Nov 18, 2014 – Dec 15, 2014.
Valid Mon – Fri: 12pm – 2.30pm (not including public holidays).
Dine-in only.
Takeaway of leftovers subject to RM10 surcharge per box.
Pork-free restaurant.
Service charges and Government tax included.
Valid at Farrari Restaurant & Bistro: 088-826 9993.
Business registration: 976602-A
It is a well known fact that the early bird gets the worm, which explains why sparrows own a lot of stock in alarm clock companies. Today's Groupon flocks together with a Western lunch at Farrari Restaurant & Bistro](http://www.facebook.com/FarrariRestaurantBistro) in Kota Kinabalu.
Meal for 2 people for RM18 instead of RM37.80 (only RM9 per person)
Meal for 4 people for RM32 instead of RM75.60 (only RM8 per person)
Each group of 2 people gets
Main course (choose 2)
- Chicken
- Fish
- Spaghetti
- Fried rice
Soup (choose 2)
- Pumpkin
- Minestrone
Beverage (choose 2)
- Coffee (iced or hot)
- Tea (iced or hot)
Farrari Restaurant & Bistro
Selections of Western and Chinese cuisines grab diners' attention away from the restaurant's television screens as eyes scan menus filled with dishes like rib eye, lamb shank, salmon pizza, and baked oyster. Baby chairs are also available to help parents keep their child secured while enjoying their meals.
Farrari Restaurant & Bistro does not serve pork, but offers alcohol on its menu.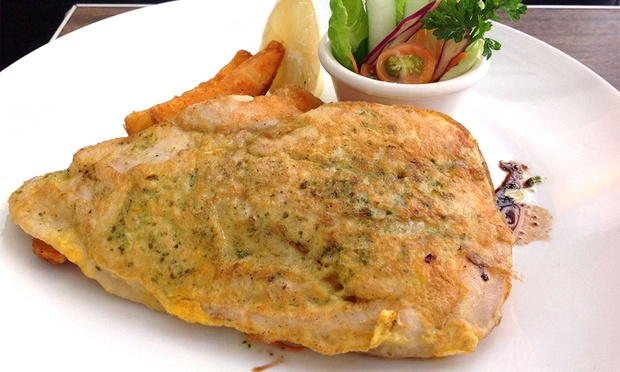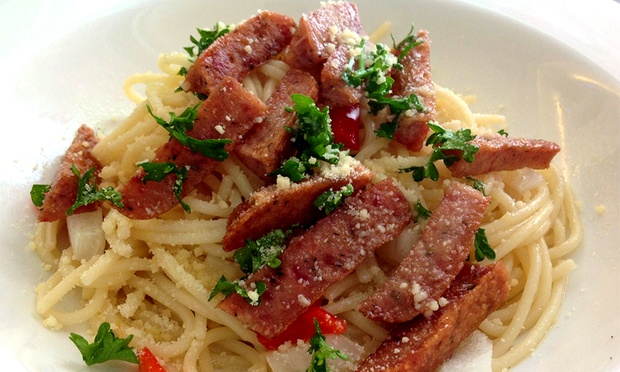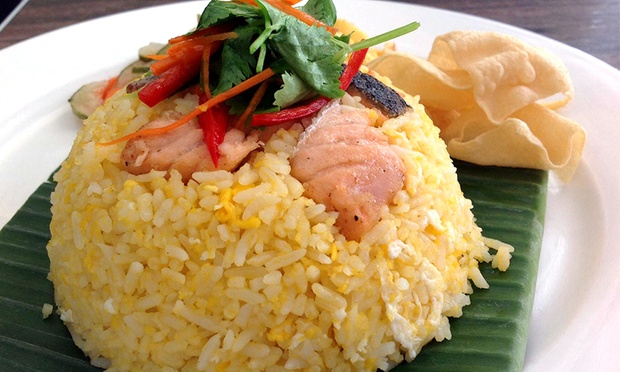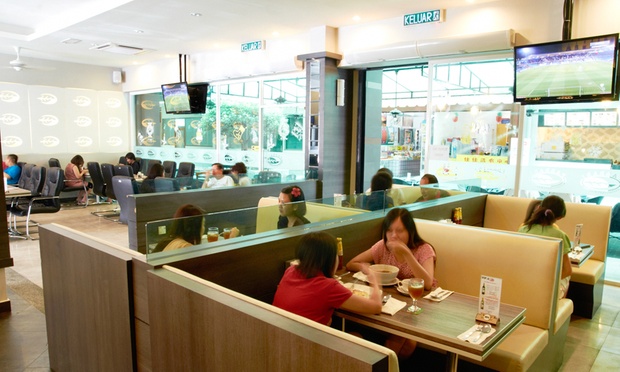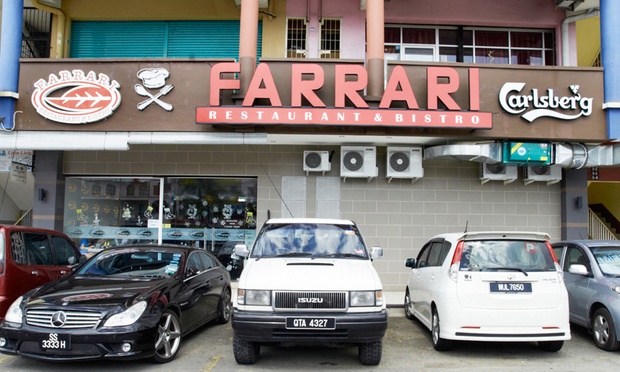 Reviews
Farrari's food does not taste bad at all. I found that their chops are actually nice as their meat is quite tender. Instead of chopping off a lot of fats from lamb chop we used to get in other restaurants, Farrari's lamb chop is full of meat & we can hardly find fats. Moreover, their chops are served with baked potato, mashed potato, and veggies, which is more of a healthier concept than serving with fries. – Jun 22, 2013
– Pei Leay Wah
Farrari Restaurant & Bistro
A
Lot 18 - 19, Ground Floor, Block C, Lintas Square, Kota Kinabalu 88300
Get Directions»
Farrari Restaurant & Bistro deal presented by Groupon Malaysia